Goed nog beter
Het no-frills concept met precies het juiste streepje moderne elektronica maakt de CRF 1100 L terecht tot een van de favorieten bij veeleisende adventure rijders. En Touratech heeft de onderdelen om de Africa Twin aan te passen aan uw eigen avontuur. Nog beter! Ontdek nu onze producten, van veelzijdige bagageoplossingen tot robuuste beschermers en hoogwaardige veringen.
Het is Honda gelukt om met de Africa Twin van de nieuwe generatie aan te sluiten bij de legendarische voorganger. Ondanks het duidelijk omvangrijkere elektronicapakket dat in 2020 een update kreeg, is de Honda CRF 1100 L nog steeds een rechtlijnige motor voor avonturen op de weg en ook daarbuiten. Juist voor laatstgenoemde gebruik neemt de Africa Twin met zijn robuuste chassis, de lange veerwegen en de spaakwielen met enduro-conforme afmetingen, uitstekende voorwaarden mee.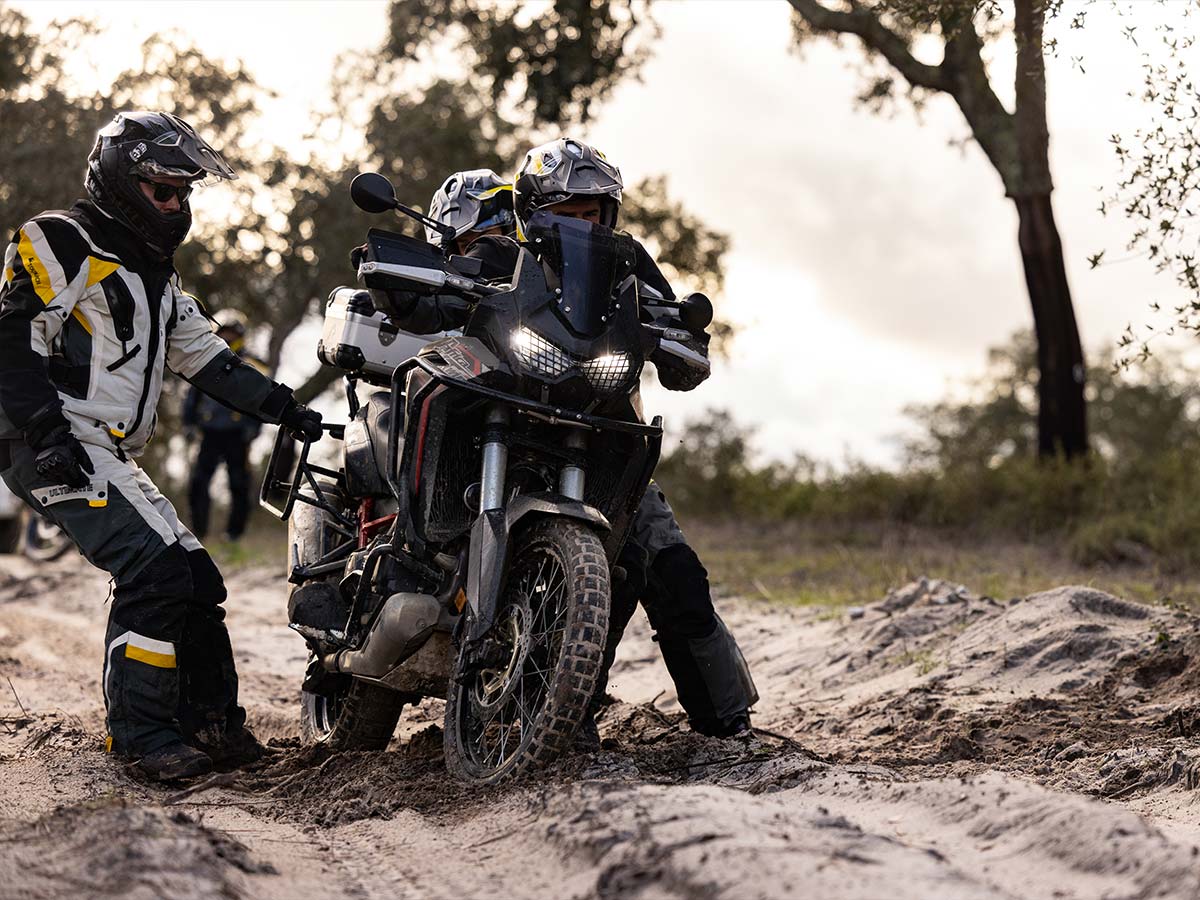 Hoogwaardige suspensiononderdelen
Laten we ons eens op de suspension richten: Honda levert op dit gebied hoogwaardige, in grote series geproduceerde onderdelen, die om te beginnen goed werk leveren. Voor veeleisend gebruik met een hoog offroad-aandeel en een stevige hoeveelheid bijlading, adviseren Touratech-experts de ombouw naar een robuuster veerpootmodel uit de "Travel"-serie van Touratech Suspension. 
Binnen het bestek van de ombouw heeft de klant de mogelijkheid zijn Africa Twin desgewenst te verhogen of te verlagen. Dat geldt ook voor de upgrade van de vork met de volledig instelbare Cartridge Kit Extreme.
Veelzijdige bagageoplossingen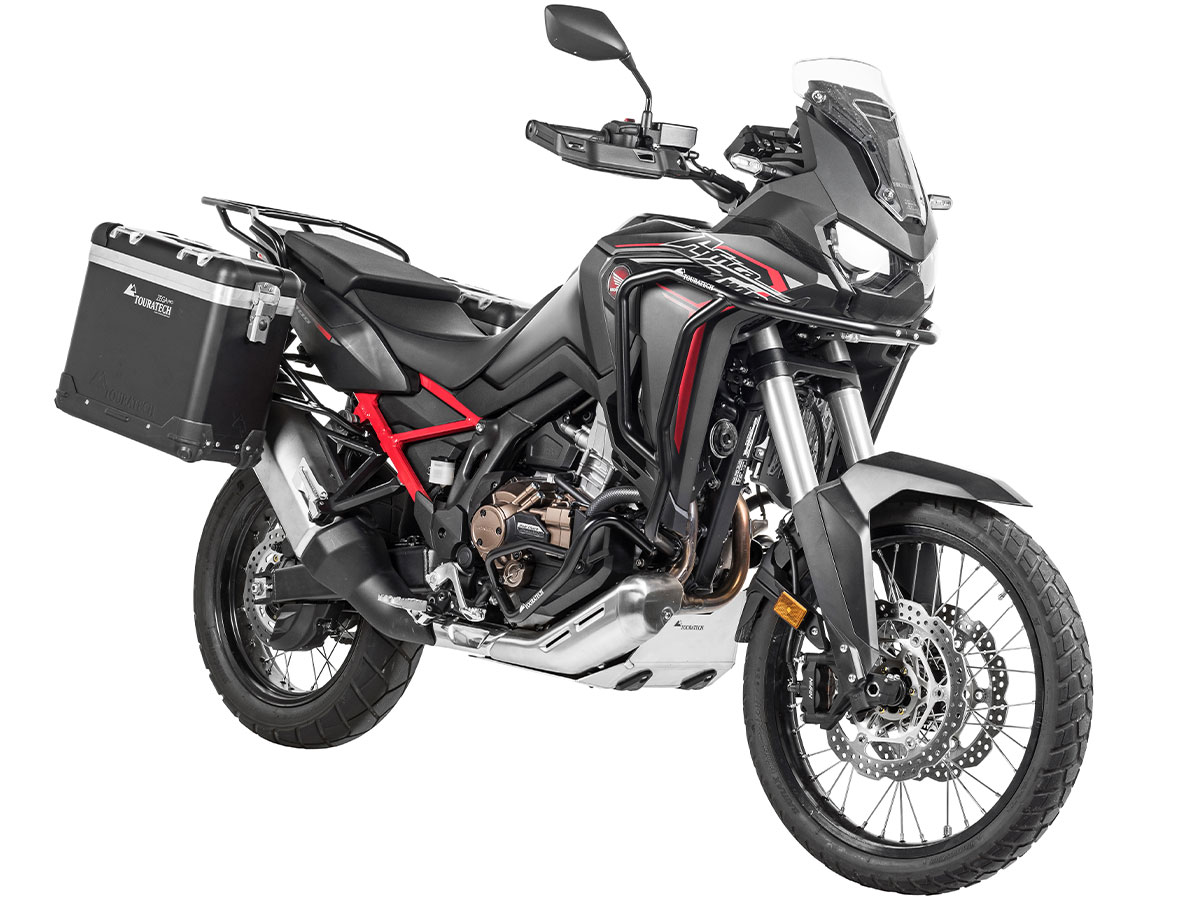 Of men nu een kort uitstapje wil maken of een verre reis, Touratech heeft bagageoplossingen voor elk gebruiksdoel. Voor een lange tocht zijn de aluminium koffers uit de ZEGA-serie die zich al honderdduizend keer hebben bewezen zeer geschikt. Deze koffers zijn ook voor de Africa Twin leverbaar in talrijke varianten. Ze worden "pistevast" gemonteerd op een ultrarobuuste drager van 18x2-millimeter roestvaststalen buis. Tankrugzakken in verschillende groottes, rackpacks en andere tassen bieden welkome aanvullingen op het koffersysteem.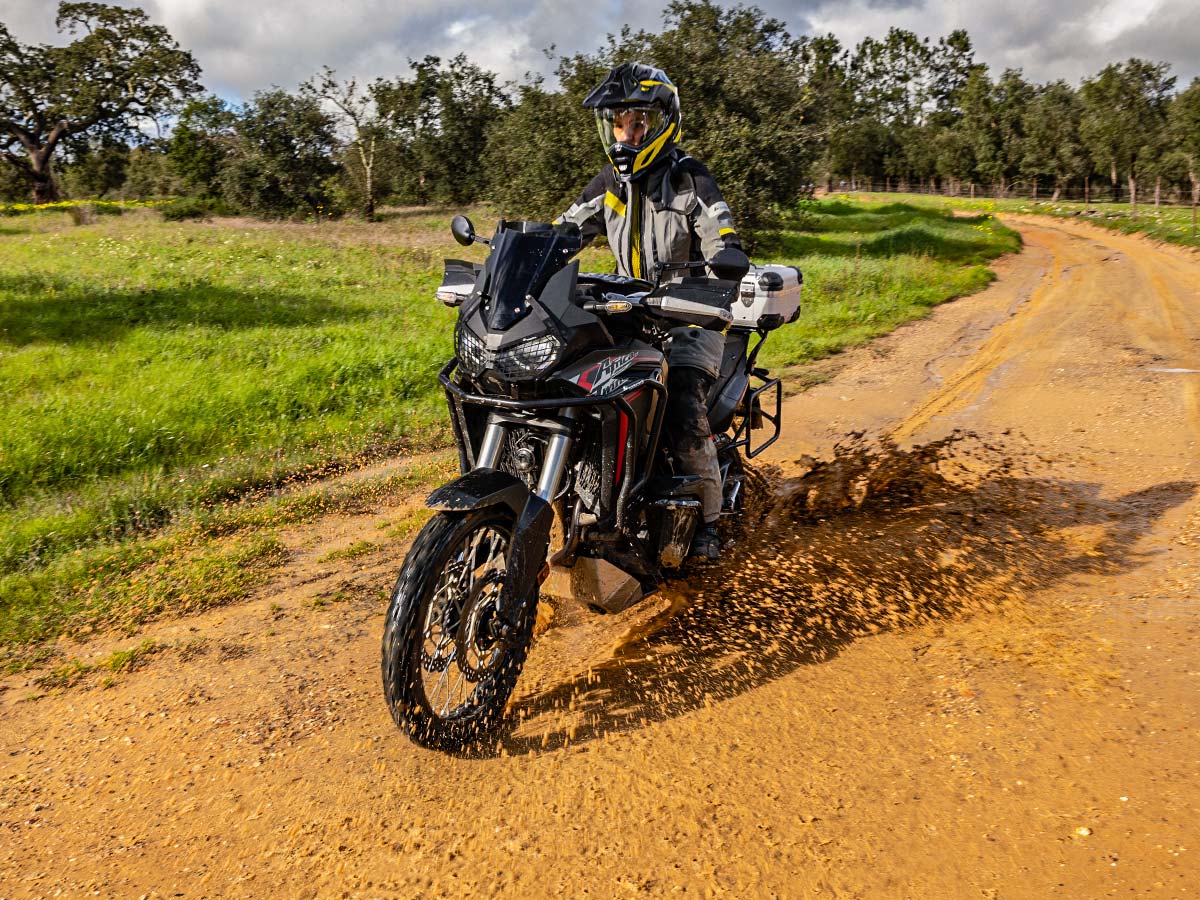 Robuuste protectoren
En dan is er nog de bescherming. Alvorens het eerste uitstapje op onverhard terrein te maken, dient de Africa Twin te worden uitgerust met stevige beschermers. In de beproefde Touratech-kwaliteit zijn motor- en tankvalbeugels evenzo verkrijgbaar als een onverwoestbare motorblokbescherming.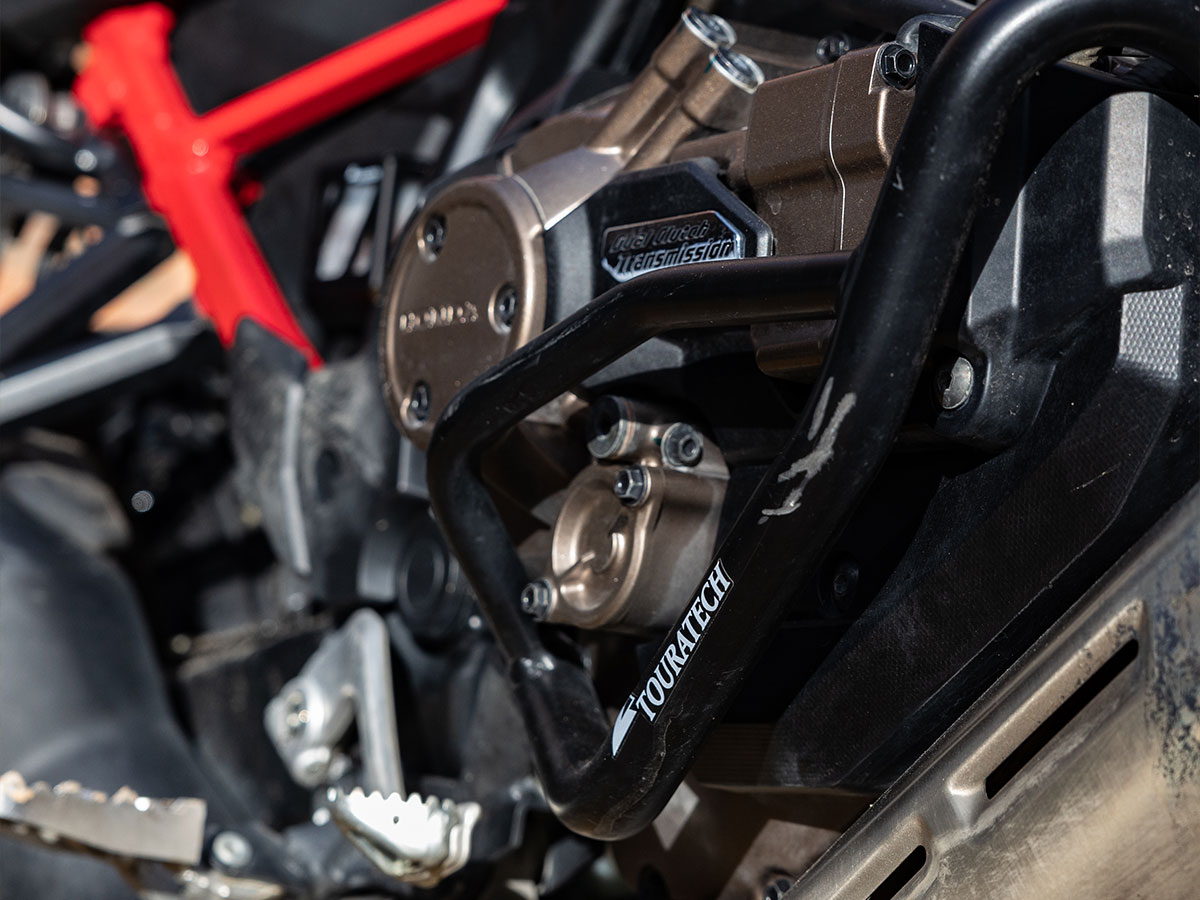 Het complete assortiment uitrustingen voor de Honda CRF 1100 L is te vinden in de webshop op www.touratech.de.